| | | | |
| --- | --- | --- | --- |
| Model No. | ASEN-M-1.6 | ASEN-M-2.4 | ASEN-M-3.2 |
| M(Product width) | 1600mm | 2400mm | 3200mm |
| Equipment Size | 15*8.6*9.5m | 15*9*9.5m | 15*10*9.5m |
| Speed | 150m/min | 150m/min | 150m/min |
| Gram Weight | 10-180g/m2 | 10-180g/m2 | 10-180g/m2 |
| Yield(according to 70g/m2) | 4T/Days | 7-8T/Days | 9-10T/Days |
| | | | |
| --- | --- | --- | --- |
| Model No. | ASEN-S-1.6 | ASEN-S-2.4 | ASEN-S-3.2 |
| S(Product width) | 1600mm | 2400mm | 3200mm |
| Equipment Size | 15*8.6*9.5m | 15*9*9.5m | 15*10*9.5m |
| Speed | 200m/min | 200m/min | 200m/min |
| Gram Weight | 10-180g/m2 | 10-180g/m2 | 10-180g/m2 |
| Yield(according to 70g/m2) | 4T/Days | 7-8T/Days | 9-10T/Days |
| | | | |
| --- | --- | --- | --- |
| Model No. | ASEN-SS-1.6 | ASEN-SS-2.4 | ASEN-SS-3.2 |
| SS(Product width) | 1600mm | 2400mm | 3200mm |
| Equipment Size | 29*13*10m | 30*14*10m | 32*15*10m |
| Speed | 300m/min | 300m/min | 300m/min |
| Gram Weight | 10-150g/m2 | 10-150g/m2 | 10-150g/m2 |
| Yield(according to 70g/m2) | 9-10T/Days | 13-14T/Days | 18-19T/Days |
| | | | |
| --- | --- | --- | --- |
| Model No. | ASEN-SSS-1.6 | ASEN-SSS-2.4 | ASEN-SSS-3.2 |
| SSS(Product width) | 1600mm | 2400mm | 3200mm |
| Equipment Size | 31*20*10m | 32*21*10m | 34*22*10m |
| Speed | 400m/min | 400m/min | 400m/min |
| Gram Weight | 12-150g/m2 | 12-150g/m2 | 12-150g/m2 |
| Yield(according to 70g/m2) | 10-11T/Days | 15-16T/Days | 20-22T/Days |
| | | | |
| --- | --- | --- | --- |
| Model No. | ASEN-SMMS-1.6 | ASEN-SMMS-2.4 | ASEN-SMMS-3.2 |
| SMMS(Product width) | 1600mm | 2400mm | 3200mm |
| Equipment Size | 31*20*10m | 32*21*10m | 34*22*10m |
| Speed | 500m/min | 500m/min | 500m/min |
| Gram Weight | 10-150g/m2 | 10-150g/m2 | 10-150g/m2 |
| Yield(according to 70g/m2) | 9-10T/Days | 13-14T/Days | 18-19T/Days |
| | | | |
| --- | --- | --- | --- |
| Model No. | ASEN-SSMMS-1.6 | ASEN-SSMMS-2.4 | ASEN-SSMMS-3.2 |
| SSMMS(Product width) | 1600mm | 2400mm | 3200mm |
| Equipment Size | 31*20*10m | 32*21*10m | 34*22*10m |
| Speed | 500m/min | 500m/min | 500m/min |
| Gram Weight | 12-150g/m2 | 12-150g/m2 | 12-150g/m2 |
| Yield(according to 70g/m2) | 10-11T/Days | 15-16T/Days | 20-22T/Days |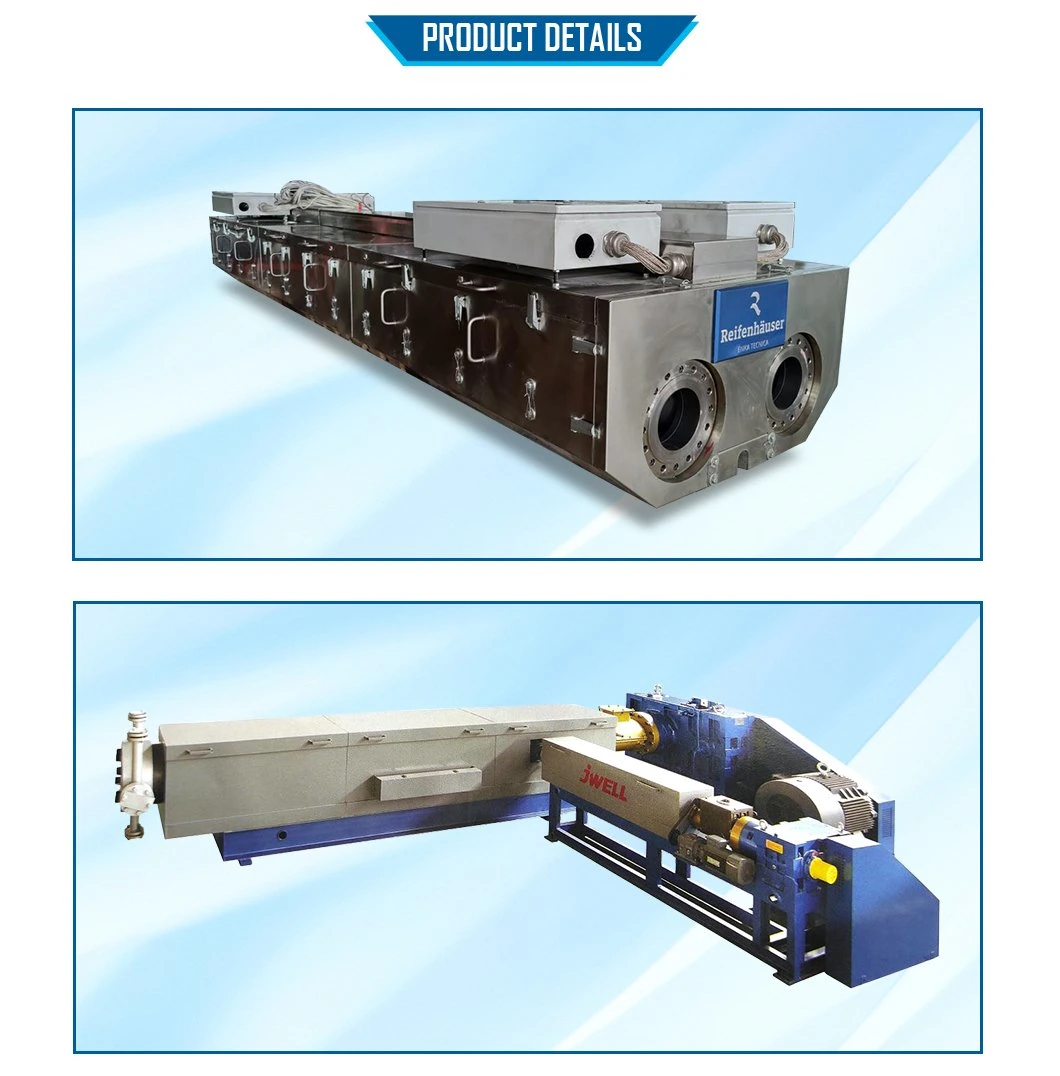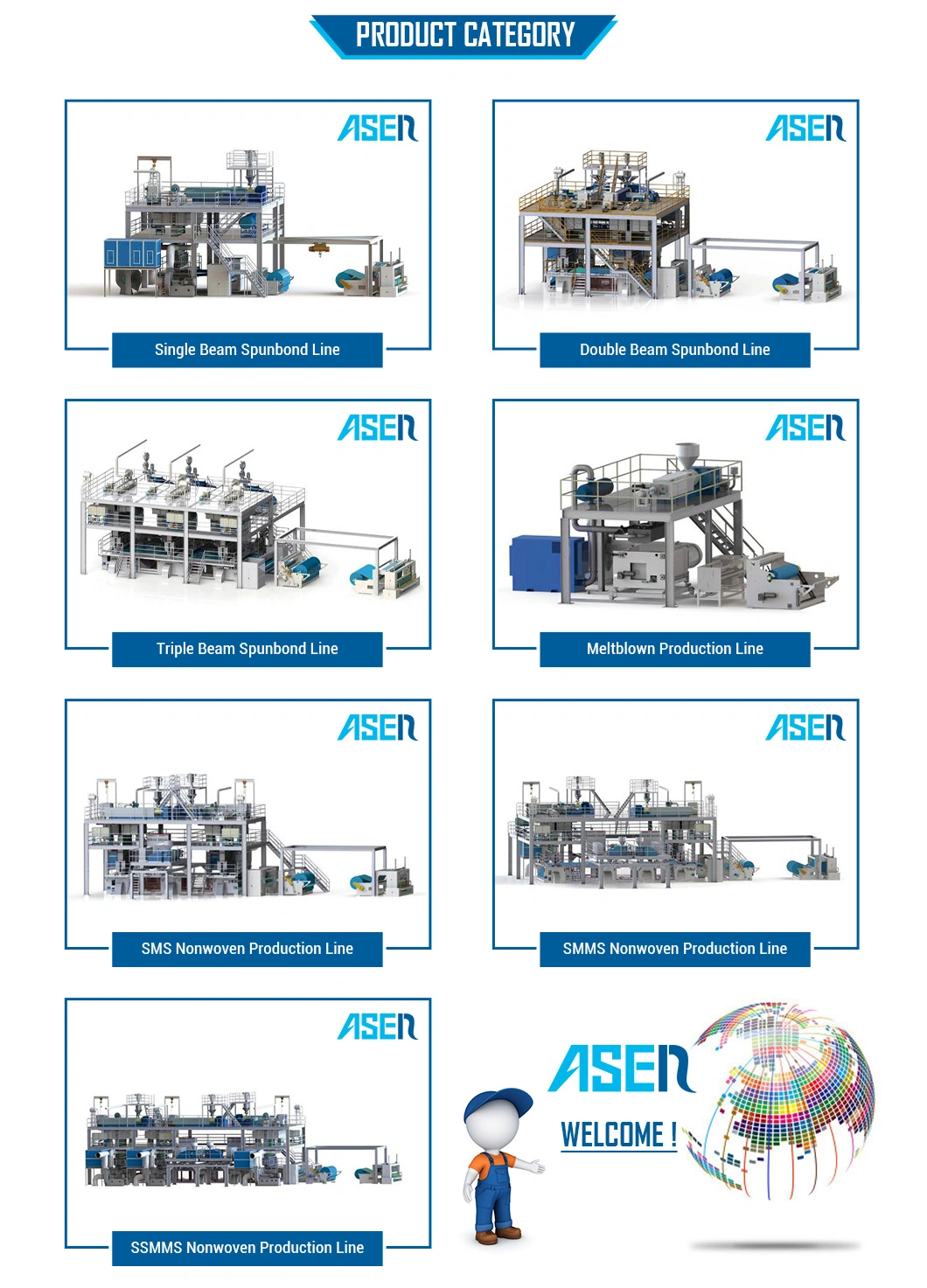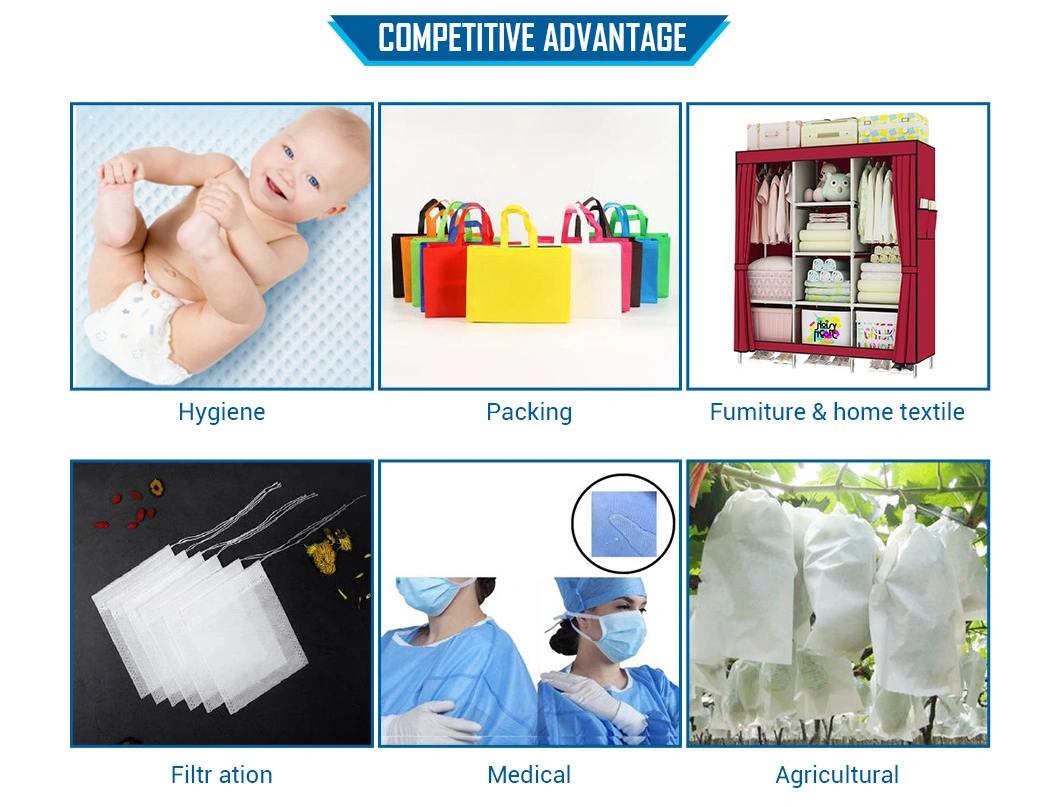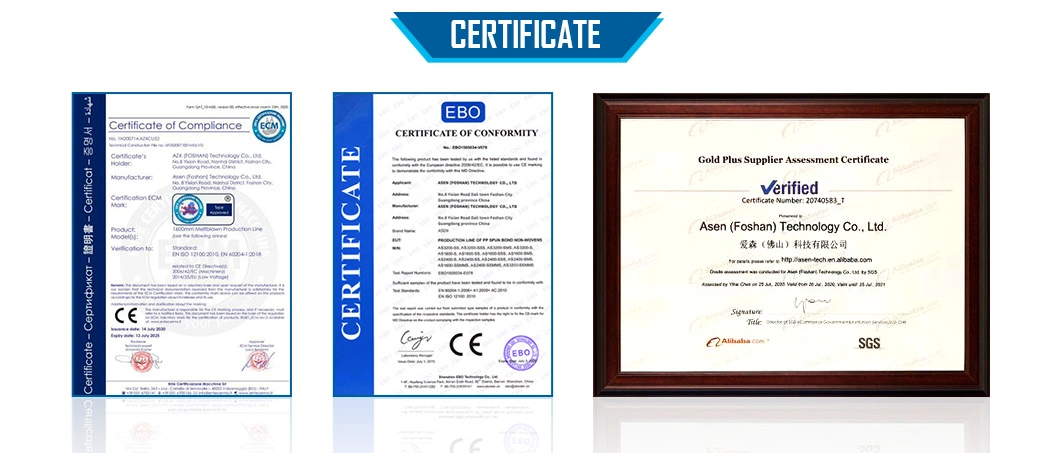 Asen(Foshan)Technology Co., Ltd is a strong R & D, excellent design, professional production & sales, and after-
sales service in one company. We are specialized in manufacturing S(Spunbond), M(Meltblown), SS, SXS, SSS,
SMS,
SSMS, SMMS, SMMMS, SSMMS, etc. Type PP(polypropylene) Spunbond & Melt blown Nonwoven Production
line.
Our group was established in 2009, involved in the field of nonwoven machine, nonwoven fabric, medical supplies,
etc.
We are providing high-quality products and excellent services for global users.
Asen has always adhered to the customer-oriented here to the "quality-oriented, service-oriented" business philos-
ophy, adhering to the after-sales service is an important pillar in the company′s pre-sales, sales, and after-sales links,
We have successfully installed over 100 lines of spun-bond & melt-blown nonwoven production line. Our equipment
sales to Italy, Russia, Chile, Poland, Korea, India, Turkey, South Africa, etc., we gained a good reputation from our
clients with professional technology and high-quality service.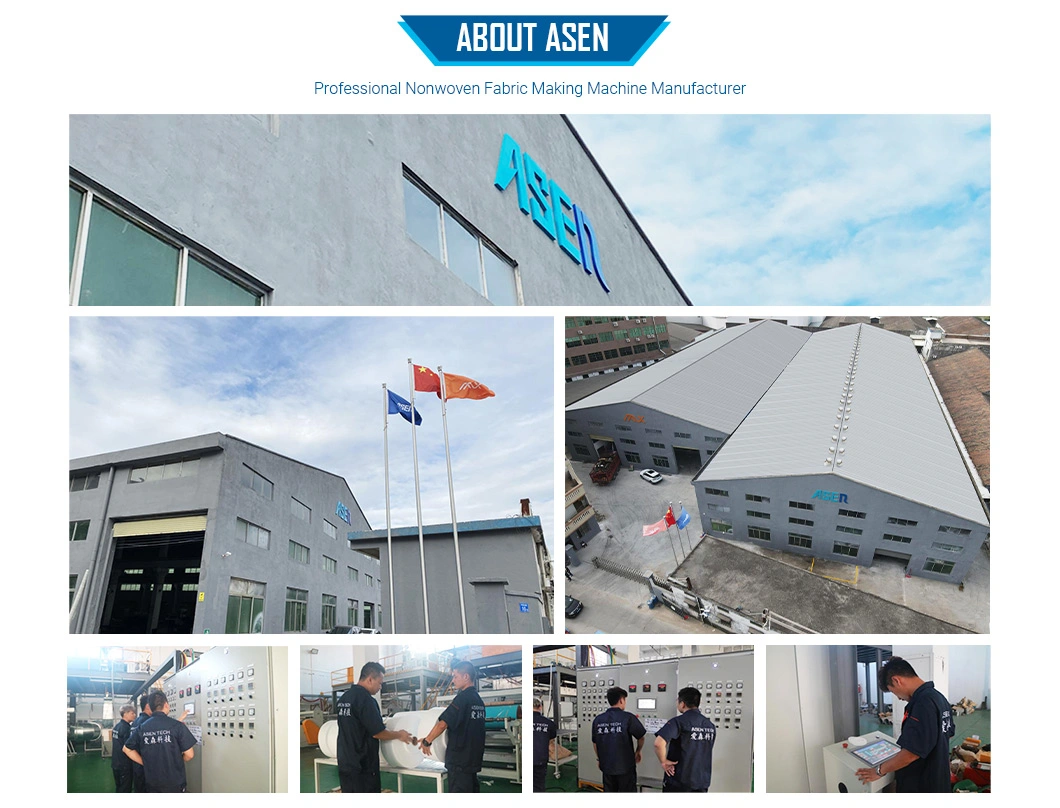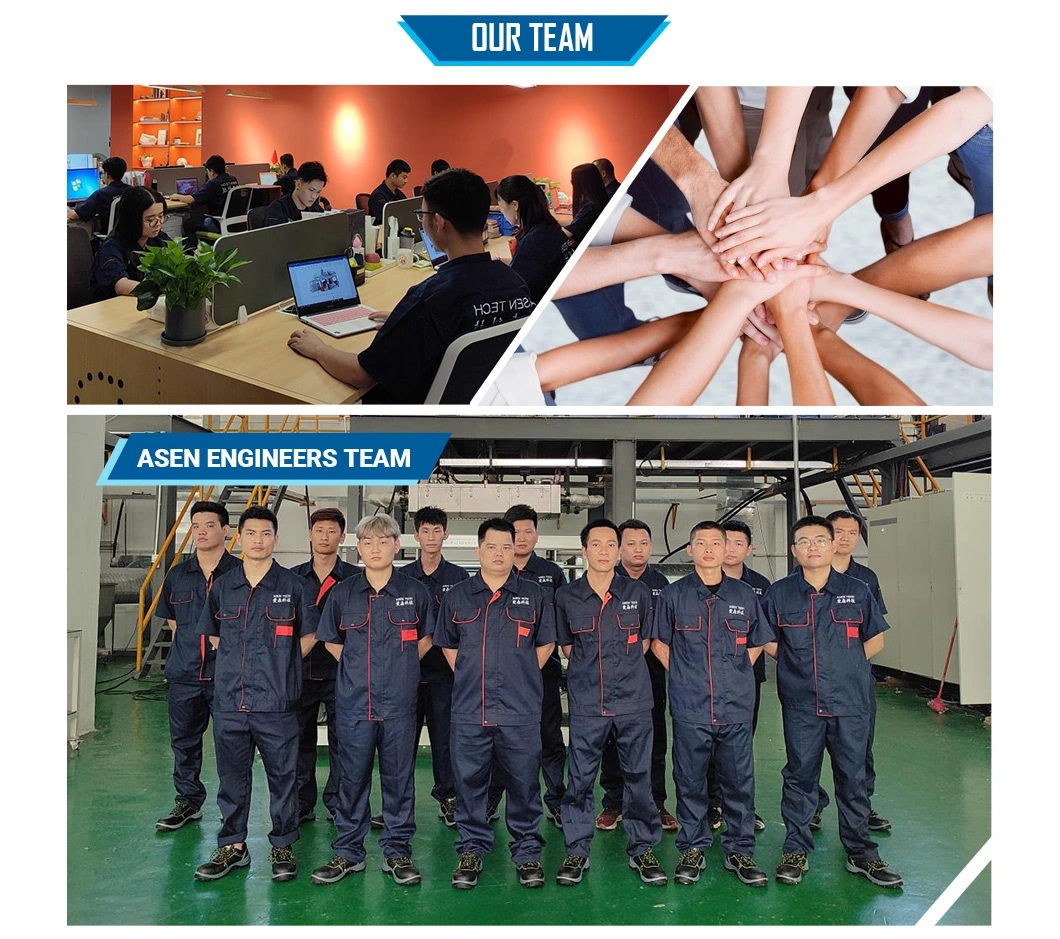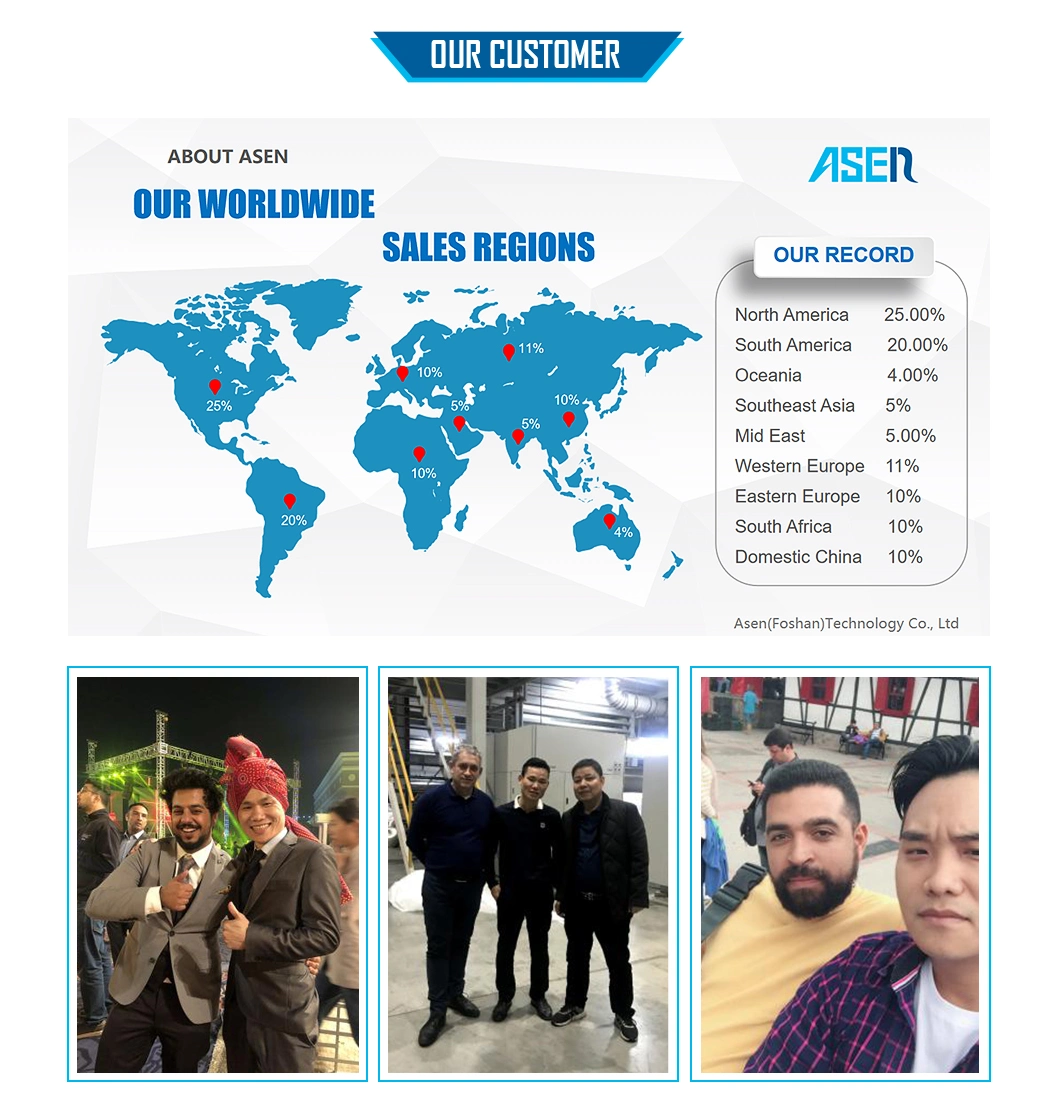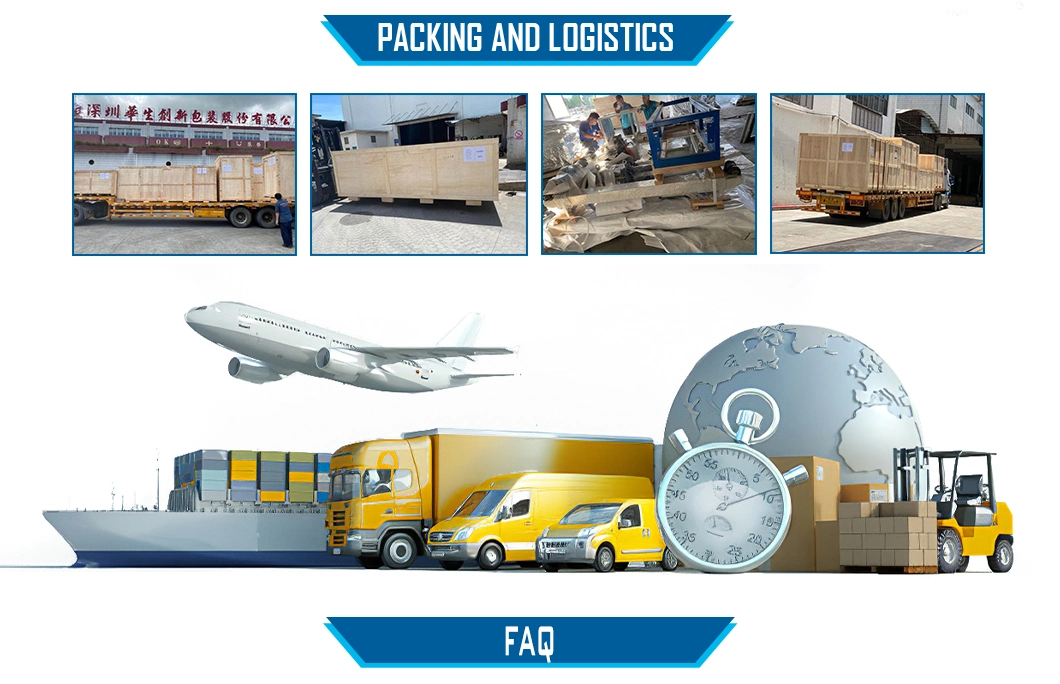 Q:
Why
c
hoose ASEN?
A: ASEN has a team of professional engineers directly to your factory to install our spun-bonded non-woven fabric making machine and melt-blown machine which high-speed, stable, and reliable to help you quickly establish your own production line.
Q: Are you a factory or trading company?
A: We are established in 2009, have been in the non-woven industry for more than ten years.
Q: Do you have technical support?
A: Yes, we will provide an on-site installation service.
Q: How does your factory do regarding quality control?
A: Quality is the most important principle. We always attach great importance to quality controlling from the very beginning to the very end. Our factory has passed ISO and CE certification.
Q: How long is your machine's warranty period?
A: All our machines have one year guarantee for the mechanism, starting from finished installation.