Automatic outer ear-loop mask making machine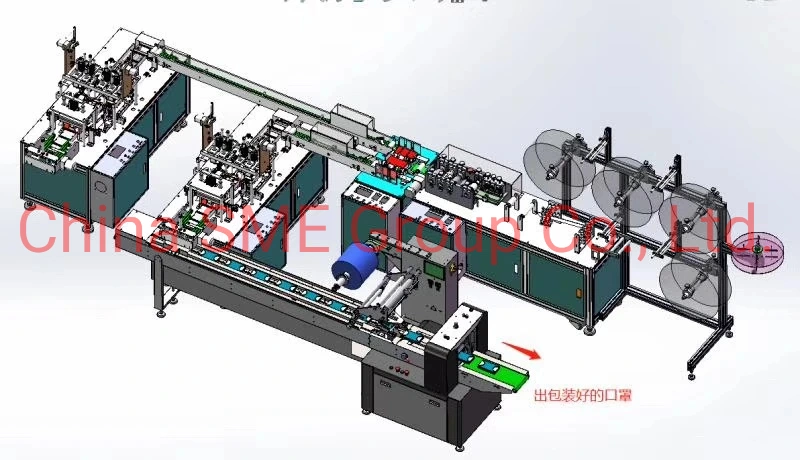 A. Machine information1). Machine parameters:
Model: DS-66
Dimension: 6000(L)*3800(W)*1900(H)mm
Voltage: 220V, 50Hz
Frequency: 20KHZ
Output power: 12KW
Mask type: 2/3/4 layers nonwoven flat face mask
Mask size: 95*175mm
Capacity: 90-120 pcs/min, can be 24-hour continuous operation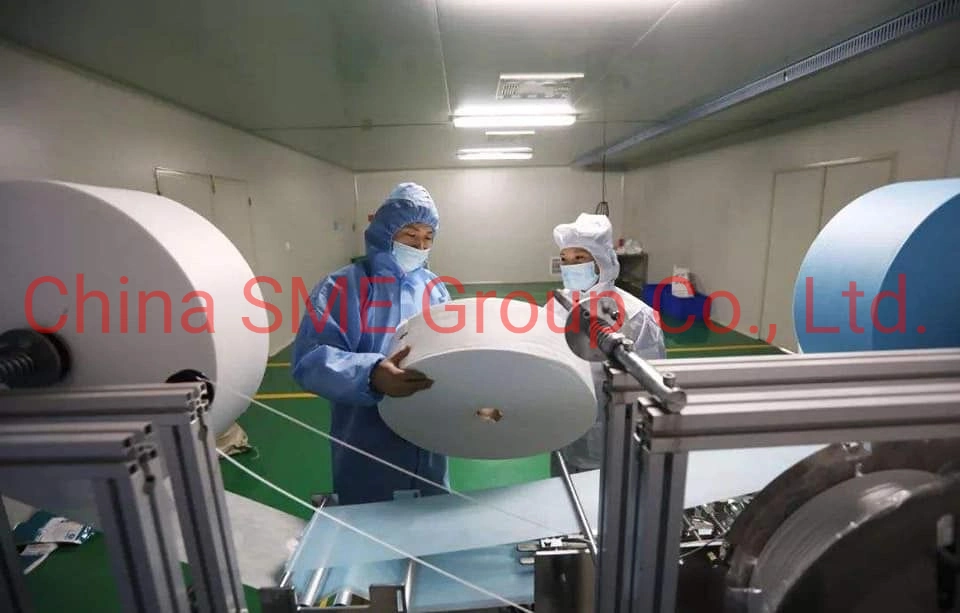 2). Features:I: Auto Material Feeding System
1. Aluminum alloy frame, steady and beautiful in outlooks which will ensure the size of the finished products accurately.
2. Stainless steel fixture, can adjust the size of the material freely.
3. Tensioner wheels which can keep the finished masks blank to be flat and smoothly.
4. Independent nose-clip feeding system, convenient for adjustment and maintenance.
5. Compact and smart design, small in size, which will be space saving;
6. Mitsubishi PLC control, with high stability and lower error rate
7. Adopt high grade Aluminum alloy structure, carefully produced by CNC machining center, beautiful in appearance and rust-proof
8. Taiwan ultrasonic system, high-quality photoelectric detection, stable performance, lower error rate
9. Adopt alloy mould, durable and wear proof, ear-loop weld strength is better and adjustable
II: Folding and Forming System
1. Insert chips folding device, easy and convenient for adjustment.
2. Large diameter welding roller, effectively reduce the deformation of the finished products.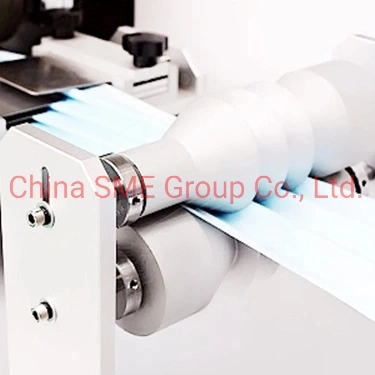 III. Mask blank transport
1. Imported ultrasonic transducer, frequency is 20 KHz as the international standards; the output power will be more strong and steady. Two sets of ultrasonic system, which will ensure the welding effect of the finished masks.
2. PLC controller, reduce the use difficulty of operation.
3. The complete machine control device is connected with position sensor.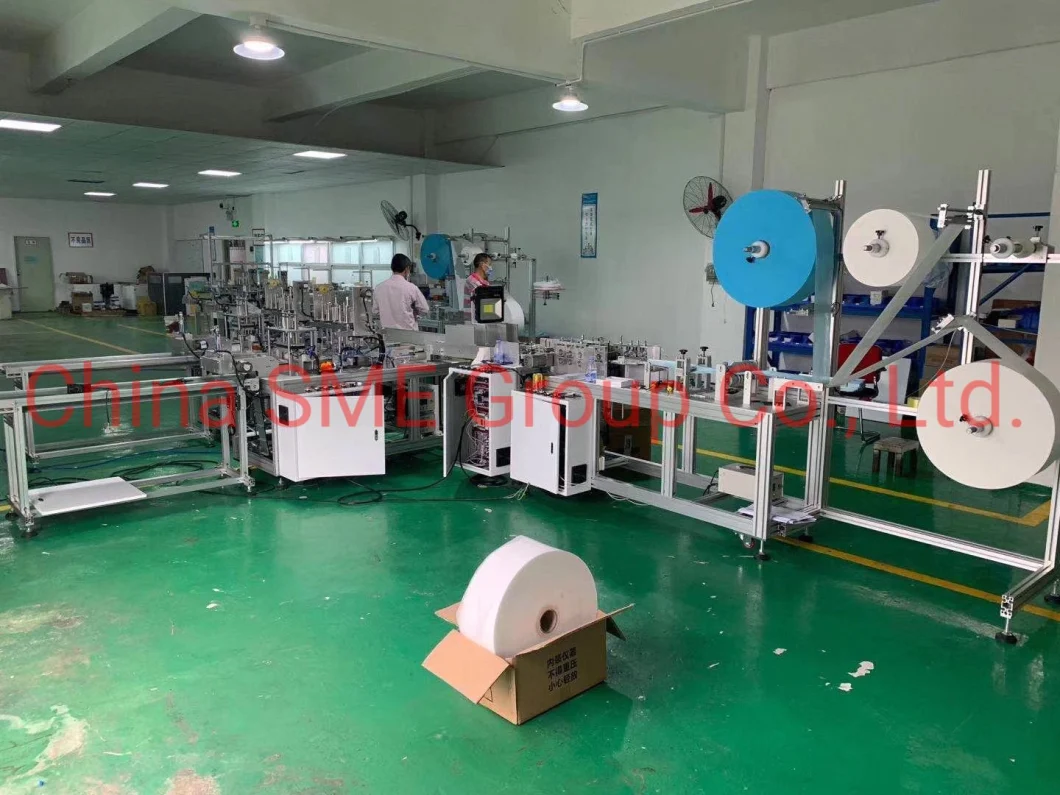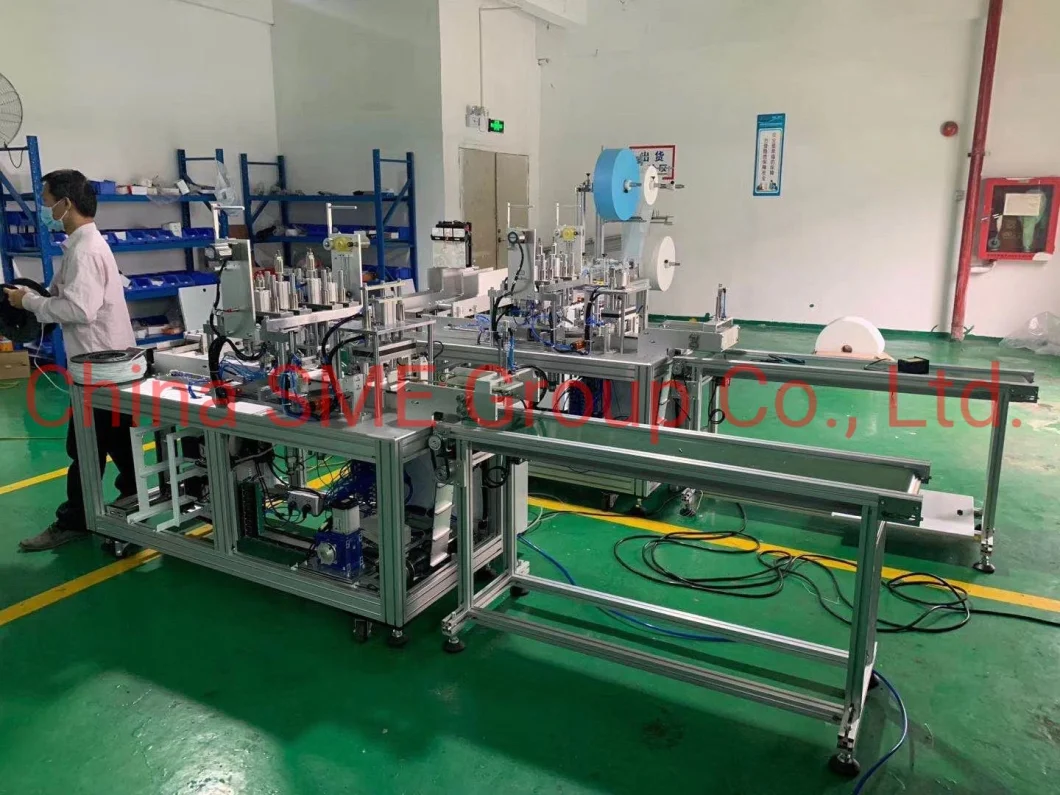 Control panel: Mitsubishi PLC program control, both Chinese and English Displaying ; the control procedure of this machine was developed by ourselves and after repeated testing which will ensure the high precision and high stability working.
Era-loop weld: adopt high quality press device, avoid deviate, adopt alloy welding head, durable, and excellent welding effect.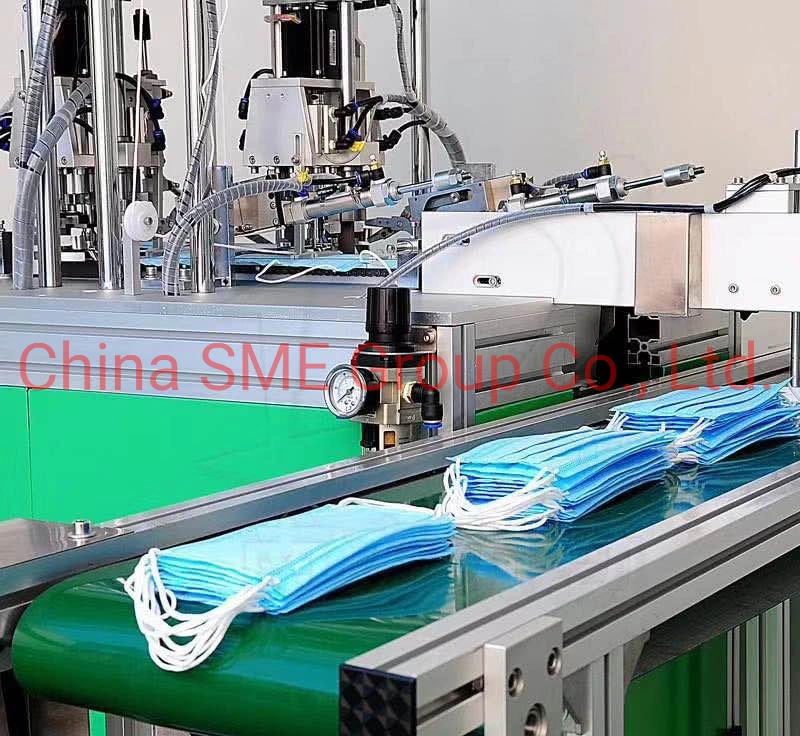 Material quality: adopt imported high-quality steel and aluminum concentrate , precision processing by CNC, look beautiful, and more durable.
Mask blank feeding: precision limiting according to the exact size of the mask blank which will ensure the mask blanks won't occur line deflection during the processing and ensure the beautiful appearance of the finished products.
IV. Finished Product: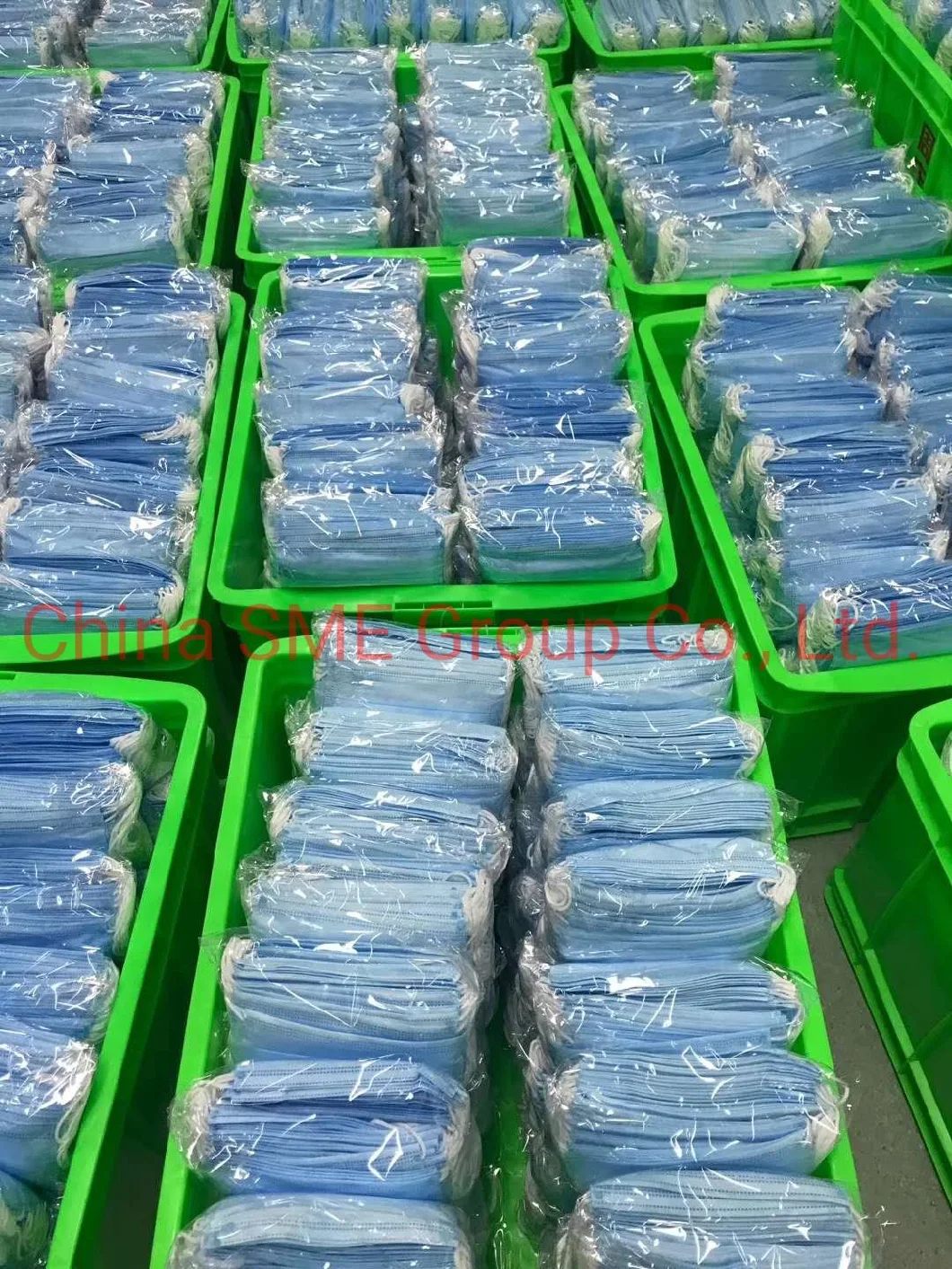 Inner Packing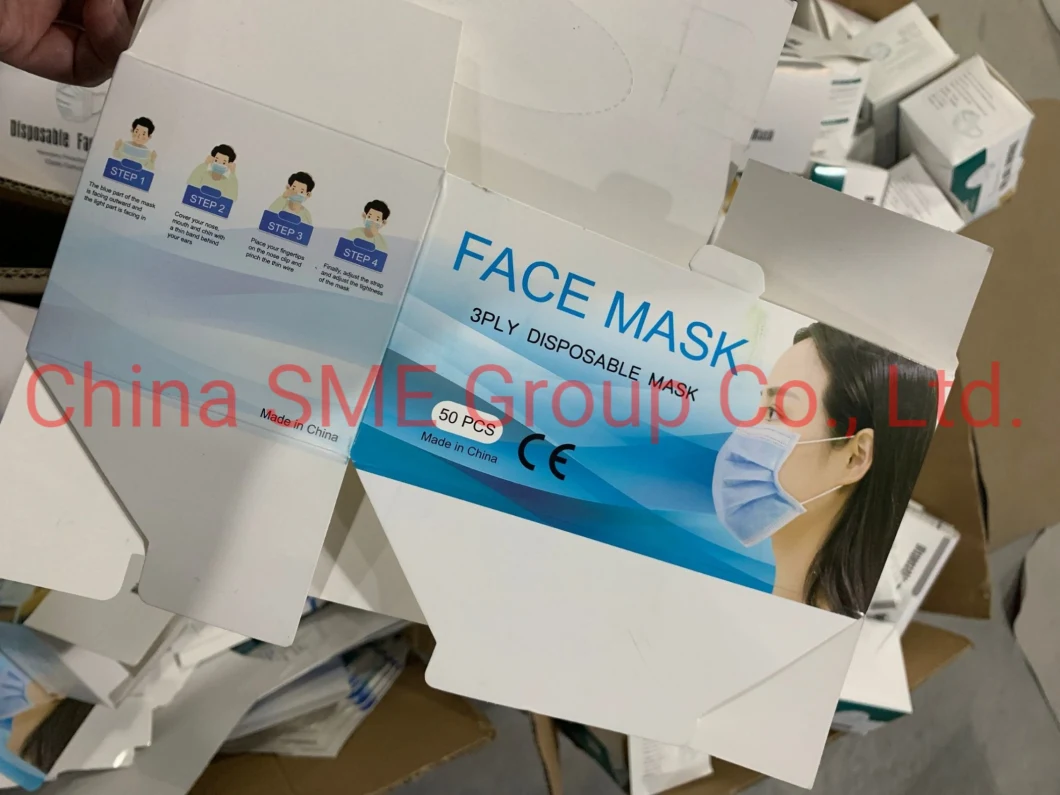 Outer Packing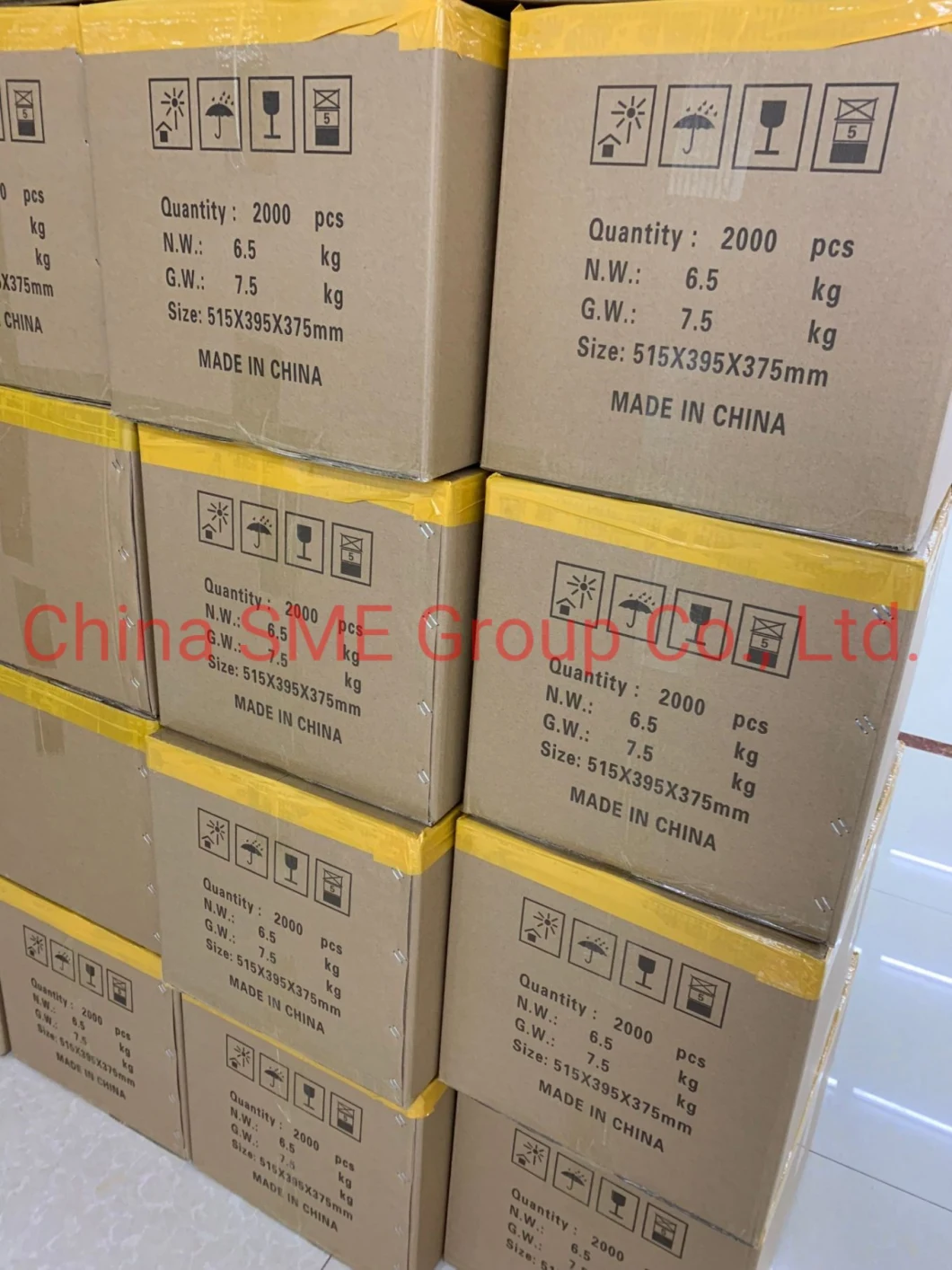 B. Wastage Component normal usage life and warranty:
1. Oscillation: Life time 2-5 years,warranty 12 months
2. Horn: Life time 2-3 years,warranty 3 months
3. Transducer: Life time 2-5 years, warranty 6 months
3. Cutting Knife: Life time 1~2 years, warranty 3 months
remark:1 year warranty of machinery for normal usage except for non-force majeure
C. Configure:
1. Feeding Rack : 1 Set ( Max 4 rolls of raw material)
2. Mask blank production part: 1 Set
3. Blank transport part: 1 Set
4. Ear-loop welding part: 2 Sets
5. Finished mask conveyor: 2 Sets
D. Main Parts
| | | |
| --- | --- | --- |
| Name | Brand | Origin |
| Servo Motor | Delta | Taiwan |
| Frequency Converter | Delixi | China |
| Cylinder | SMC | Japan |
| PLC | Mitsubishi | Japan |
| Touch Screen | Xinjie | China |
| Ultrasonic Generator | Factory own brand | China |
| Ultrasonic Converter | NTK | Janpan |
Ultrasonic Horn
(Material: Titanium)
Factory own brand
China
E. Spare Parts:
1. Relay: RM4S-U DC 24V 5pcs
RM2S-U DC 24V 5pcs
2. Fuse 20pcs
3. Fan: SJ92025HA2 AC 220V 2pcs
4. Ultrasonic component:
PCB0501B 2pcs
PCB0501A2 2pcs
PCB0501F 2pcs
Transducer 1pcs
Horn 1pcs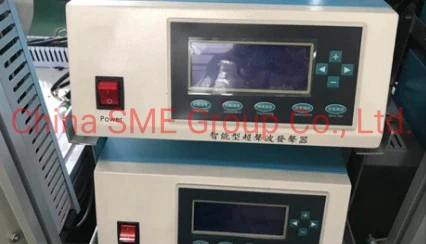 5. Proximity Detector: QL-08N 4pcs
6. Blank cutting knife: 2
7. Ear-loop cuter: 4
8. Ear-loop welding head: 4
CE Certification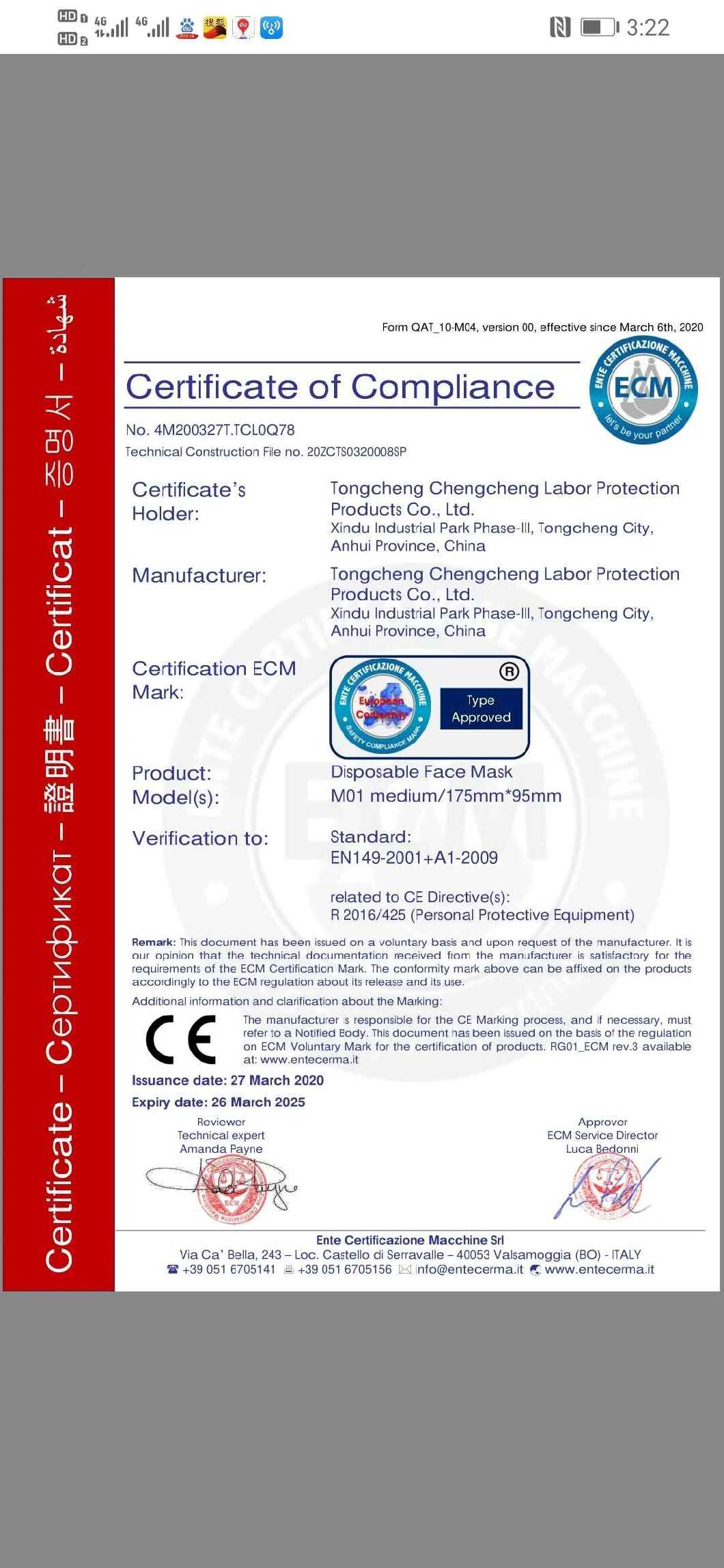 About US:
China SME Group Co.,Ltd is a leading manufacturer in the field of
Non-woven deep processing equipment
devices since
2008
. In the past
10
years, SME
has targeted on the technology development, precise manufacturing, professional marketing, satisfied technical support and OEM solutions. We offer
Medical/Labor Protection Mask Making Machine;
Non-woven cosmetic product making machine;Medical Disposal Making Machine;
Non Woven Aviation/Hotel Product Making Machine; and Medical Disposal Making Machine
to fit the needs of different industries.
Due to continuous efforts in the field of
Non-woven deep processing equipment
devices,
SME
Machinery was honored to obtain CE certificate and ISO 9001 certificate showed our emphasis on safety ,quality and has a successful sale in Asia, American, Africa and so on.
SME
looks forward to establishing a long-term and mutual beneficial partnership with more agents or distributors all over the world. Moreover, We provide the OEM solution based on strict quality control for famous companies in Japan, USA etc.
In the future,
SME
Machinery will keep to provide customers:
-Quality machines
-Competitive price
-Satisfied service